/ France
/ Seventeen are killed in terrorist attacks in france train attack thwarted by americans and a briton
France | Seventeen Are Killed in Terrorist Attacks in France; Train Attack Thwarted by Americans and a Briton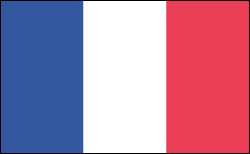 Index
Seventeen Are Killed in Terrorist Attacks in France; Train Attack Thwarted by Americans and a Briton
Seventeen Are Killed in Terrorist Attacks in France; Train Attack Thwarted by Americans and a Briton
On January 7, 2015, two masked gunmen stormed the Paris office of Charlie Hebdo, a satirical weekly magazine, and killed 12 people, including the paper's top editor, Stephane Charbonnier, several cartoonists, and two police officers. A third suspect, Hamyd Mourad, who was driving the getaway car, turned himself in to authorities. The two gunmen were believed to be brothers Said Kouachi and ChC)rif Kouachi, who are of Algerian descent. News reports said the brothers have connections to Al Qaeda in Yemen and that Said trained with militants there. Reports also said the two had been monitored by police and intelligence officials. It was the worst terrorist attack in France since World War II.
The provocative magazine, established in 1968, is known for publishing charged cartoons that satirize not only the Prophet Muhammad, but also the pope, most religions, and several world leaders. The magazine's office was firebombed in 2011 after it ran an issue "guest edited" by the Prophet Muhammad. After the attack, thousands of people throughout France began holding signs reading, "Je suis Charlie," which translates to "I am Charlie."
Two days after the massacre, the Kouachi brothers took a hostage at a printing facility about 30 miles northeast of Paris. French police launched an assault on the building, freeing the hostage and killing the suspects. In another incident in Paris on Jan. 9, Amedy Coulibaly allegedly took several hostages at a kosher supermarket, which was rigged with explosives. Police killed Coulibaly, but four hostages also died. Coulibaly is blamed for the shooting death of a female police officer on Jan. 8. Coulibaly reportedly has ties to the Kouachi brothers. In a video released after his death, Coulibaly said he had pledged allegiance to ISIS. French officials said they believe the three men were part of a larger militant cell. In all, 17 people died in the spate of attacks.
On Jan. 11, about 1.5 million people and more than 40 heads of state, including French president Hollande, German chancellor Angela Merkel, Israeli prime minister Benjamin Netanyahu, and Palestinian Authority president Mahmoud Abbas, marched in Paris to show solidarity with the French, to call for an end to violent extremism, to support or freedom of expression, and to mourn the victims of the terrorist attacks. The crowd was made up of people of many races and creeds. The U.S. was sharply criticized for not sending a high-ranking official to the rally.
France deployed 10,000 troops to Jewish schools, synagogues and other "sensitive" locations on Jan. 12. Yemen-based Al Qaeda in the Arabian Peninsula claimed responsibility for the attack in a statement and a video released on Jan. 14. It said that the leader of Al Qaeda, Ayman al-Zawahri, ordered the attack in retaliation for the magazine's caricatures of the Prophet Muhammad.
In August 2015, three Americans: Alek Skarlatos, a specialist in the National Guard, Airman First Class Spencer Stone, and college student Anthony Sadler, and Briton Chris Norman overpowered a man armed with an AK-47, a pistol, and a box cutter as he walked down the aisle on a train outside of Paris. They were awarded the Legion of Honor, France's highest honor by President Hollande for their bravery and thwarting a potentially devastating attack.
---