/ Ireland
/ Ireland becomes economic powerhouse
Ireland | Ireland Becomes Economic Powerhouse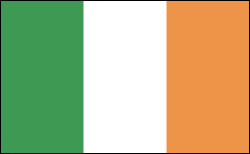 Index
Ireland Becomes Economic Powerhouse
Ireland Becomes Economic Powerhouse
Despite a number of recent corruption and bribery scandals, most of which involved the centrist Fianna Fáil Party of Prime Minister Bertie Ahern, the party won 81 of 166 seats in May 2002. Ahern became the first Irish prime minister in 33 years to be elected to a second successive term.
Once a country plagued with high unemployment, high inflation, slow growth, and a large public debt, Ireland has undergone an extraordinary economic transformation in the last 15 years. Formerly an agriculture-based economy, the "Celtic Tiger" has become a leader in high-tech industries. In recent years its economy has grown as much as 10%, and its population for decades diminished by emigration has seen a boom sparked by immigration and fewer people feeling the need to leave the island for better opportunities.
On April 2, 2008, in the midst of corruption accusations, Prime Minister Bertie Ahern announced his resignation. He was succeeded by former finance minister Brian Cowen.
On June 13, 2008, Ireland, the only country in the 27-member EU that put the Lisbon Treaty to a popular vote, rejected the new treaty, jeopardizing the future of the pact that would have strengthened the EU's influence in global politics. Ireland changed course in October 2009, approving the treaty.
---