/ Kuwait
/ Opposition boycotts parliamentary elections
Kuwait | Opposition Boycotts Parliamentary Elections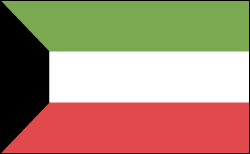 Index
Opposition Boycotts Parliamentary Elections
Opposition Boycotts Parliamentary Elections
The opposition boycotted parliamentary elections on December 1, 2012, claiming changes to voting laws prevented candidates from forming alliances. The boycott caused voter turnout to be only 39.7%. Two days later, Emir Sheik Sabah accepted Prime Minister al-Sabah's resignation. However, by December 5, 2012, Emir Sheik Sabah asked al-Sabah to put together a new government. A week later, al-Sabah announced a new cabinet, but the only major change was Mustafa al-Shamali as minister of finance.
After the elections on December 1, 2012, protesters gathered almost daily to voice their dissatisfaction. Emir Sheik Sabah denounced the protesters as anti-government factions. In a speech to welcome Prime Minister al-Sabah's new cabinet, Emir Sheik Sabah said, "We will not tolerate attempts from anyone to tear apart the unity of the nation."
The country's Constitutional Court dissolved parliament in June 2013 and ordered new elections, which were held under the laws denounced by the opposition. The election were held in July, and liberals, Islamists, and members of tribal groups fared well, while Shiites lost about half of their seats. Turnout was 52.5%, significantly higher than in the previous election.
---