Montserrat: Maps, History, Geography, Government, Culture, Facts, Guide & Travel/Holidays/Cities
Montserrat
Status: Overseas territory
Governor: Elizabeth Carriere (2015)
Premier: Donaldson Romeo (2014)
Land area: 39 sq mi (100 sq km)
Population (2014 est.): 5,215 (growth rate: .48%); birth rate: 11.31/1000; infant mortality rate: 13.66/1000; life expectancy: 73.9; note: an estimated 8,000 refugees left the island following the resumption of volcanic activity in July 1995; some have returned (July 2014 est.)
Capital (2003 est.): Plymouth. The city was abandoned in 1997 due to volcanic activity. Interim government buildings have been built at Brades Estate, in the Carr's Bay/Little Bay vicinity at the northwest end of Montserrat
Monetary unit: East Caribbean dollar
Economic summary: GDP/PPP (2006 est.): $43.78 million; per capita $8,500. Real growth rate: 3.5%. Inflation: 4.5% (2013 est.). Unemployment: 6% (1998 est.). Arable land: 20%. Agriculture: cabbages, carrots, cucumbers, tomatoes, onions, peppers; livestock products. Labor force: 4,521 (2012 est); agriculture n.a., industry n.a., services n.a. Industries: tourism, rum, textiles, electronic appliances. Natural resources: negl. Exports: $3.6 million (2013): electronic components, plastic bags, apparel, hot peppers, live plants, cattle. Imports: $30 million (2013): machinery and transportation equipment, foodstuffs, manufactured goods, fuels, lubricants, and related materials. Major trading partners: U.S., Antigua and Barbuda, UK, Trinidad and Tobago, Japan, Canada (2004).
Communications: Telephones: main lines in use: 3,000 (2012); mobile cellular: 4,000 (2012). Broadcast media: Radio Montserrat, a public radio broadcaster, transmits on 1 station and has a repeater transmission to a second station; repeater transmissions from the GEM Radio Network of Trinidad and Tobago provide another 2 radio stations; cable and satellite TV available (2007). Internet hosts: 2,431 (2012). Internet users: 1,200 (2009).
Transportation: Railways: 0 km (2003). Highways: volcanic eruptions that began in 1995 destroyed most of the 227 km road system; a new road infrastructure has been built on the north end of the island (2008). Ports and harbors: Plymouth, Little Bay. Airports: 1 (2013).
International disputes: none.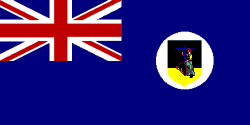 The island of Montserrat is in the Lesser Antilles of the West Indies. Until 1956, it was a division of the Leeward Islands. In 1958 Montserrat joined the Federation of the West Indies, remaining a member until that organization's dissolution in 1962. Unlike most other British West Indies possessions, Montserrat, with its weak economy, has not vigorously sought independence. The Soufrière Hills volcano began erupting in 1995, and the situation continued to worsen through 1998, with the capital, Plymouth, destroyed and the southern and central parts of the British colony having been evacuated. Thousands had moved to nearby Antigua, Britain, or other parts of the Caribbean. In 2005, the U.S. Dept. of Homeland Security revoked the "temporary protected status" of its 292 Montserrat refugees, a number of whom have lived in the U.S. for years and rebuilt their lives there. A Washington Post editorial called the decision "absurd and cruel."
On August 5, 2015, Elizabeth Carriere was sworn in as Governor of Montserrat, succeeding Adrian Davis. Carriere became the island's second female governor. The first was Deborah Barnes-Jones, who served from 2004-2007.
See also Encyclopedia: Montserrat.