/ Nepal
/ New constitution passes prime minister koirala resigns
Nepal | New Constitution Passes, Prime Minister Koirala Resigns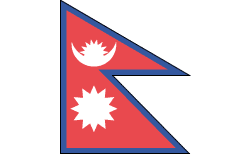 Index
New Constitution Passes, Prime Minister Koirala Resigns
New Constitution Passes, Prime Minister Koirala Resigns
On Oct. 2, 2015, Prime Minister Sushil Koirala announced he would submit his resignation to make room for a successor. A new prime minister was a provision of a new democratic Constitution announced and adopted by President Yadav on Sept. 20. Of the new Constitution, Koirala said in a speech to Parliament, "According to my public commitment and the provisions of the constitution I will ask the respected president to take forward the constitutional process to choose the new prime minister."
Chairman of the Communist Party of Nepal, Khadga Prasad Sharma Oli, became the first prime minister under the new Constitution on Oct. 11, 2015. Later that month, parliament elected Bidhya Devi Bhandari as president. Bhandari received 327 of 549 votes to defeat Nepali Congress party leader Kul Bahadur Gurung. The first woman president, Bhandari previously served as the Minister of Defense and as vice-chairwoman of the Communist Party of Nepal.
See also Encyclopedia: Nepal
U.S. State Dept. Country Notes: Nepal
Central Bureau of Statistics http://www.cbs.gov.np/ .
---