Malta News & Current Events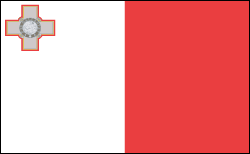 Index
News and Current Events
2013 General Election Brings Change
On March 9, 2013, Malta held its general election. The Labour Party won 39 seats in the House of Representatives, where 35 seats are needed for a majority. Therefore, the Labour Party defeated the Nationalist Party, which had been in power for the last 15 years. The Labour Party won with a 36,000 vote margin, a landslide in Malta.
On March 11, 2013, Labour Party leader Joseph Muscat took office as prime minister. Previously, from 2004 to 2008, he had been a member of the European Parliament. He was leader of the opposition from October 2008 through the 2013 election.
Marie-Louise Coleiro Preca was nominated to succeed George Abela as Malta's ninth president on March 1, 2014. After Parliament unanimously elected her, Preca took office on April 4. At the age of 55, she became the youngest president and the second woman after former President Agatha Barbara.
See also Encyclopedia: Malta .
U.S. State Dept. Country Notes: Malta
Central Office of Statistics www.nso.gov.mt/ .
---