Everest Almanac: Recommended Web Sites
Updated February 21, 2017 |
Factmonster Staff

Everest encyclopedias, news sites, photo galleries, and more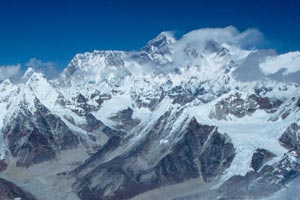 Everest Links
Everest News
Daily news updates from climbers and expeditions tackling Everest and other mountains; interviews with mountaineers, and a reference section.
The Blog
The site follows several Everest and other high altitude expeditions as they attempt their ascents, and provides daily dispatches from the field.
NOVA: Everest
A rich and substantial site created as a companion to the various NOVA television specials focusing on Everest. Features include the history of climbing Everest, Sherpa culture, climbing routes, the physical effects of humans at high altitude, and the NOVA expedition that found the body of George Mallory.
Peakware World Mountain Encyclopedia
An invaluable reference site that features plenty of photos, summit logs, and facts about the world's highest mountains.