/ Games
Beacon Street Girls—The Rules
Updated February 21, 2017 |
Factmonster Staff


Great advice on life from the Beacon Street Girls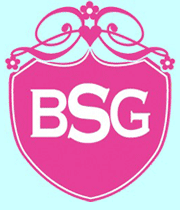 Jigsaw Puzzles
Avery
Always speak your mind.
Vote-it's a privilege!
Don't whine when you lose.
Don't brag when you win!
Stay active and play hard.
Charlotte
Be sensitive to other people-everybody's unique.
Be good to your friends-they make everything better.
Travel light, bring a book, and keep a diary.
Create exciting adventures and see the world.
Let the stars be your guide.
Isabel
Be friendly to everyone you meet.
Different is good-creativity is what makes life interesting.
Don't let mean people ruffle your feathers.
Find your own special way to express yourself.
When life gives you goop, make Papier Mâchè.
Katani
Confidence on the inside means style on the outside.
Staying true to the ones you love is always in vogue.
Don't dis another girl's look. She may be a fashion goddess in training.
Stay organized-it helps you get where you want to go.
Fashion is fun-enjoy!
Maeve
Know your own star qualities-everybody has spectacular talents.
Making someone smile is the best gift of all.
Dreams can come true so make sure to dream in Technicolor!
Sometimes you have to find your very own way to do things.
Shine, shine, shine!