/ Games
Play Poptropica Today
INSTRUCTIONS
Use your mouse to move and jump. Click near your character to walk there, click farther away from your character to run. You can hold the mouse button to keep walking or running. If you click above your character, you'll also jump. You can even hold down the button to keep running and jumping.
When you're ready to set out on an adventure, hop into the blimp. From there, you can travel to one of Poptropica's many islands, each with its own quests and adventures!
Poptropica is a place where imagination and creativity allows you to explore, engage, and interact in a world of uncharted islands. Take on epic adventures in story-based islands created by the one and only Jeff Kinney! Battle monsters, solve mysteries, and discover exclusive locations. Venture the twists and turns only your Poptropican can journey. Carrying the KidSAFE seal, adults can be assured kids are exploring Poptropica in a safe environment.
EXPLORE POPTROPICA: DISCOVER NEW ISLANDS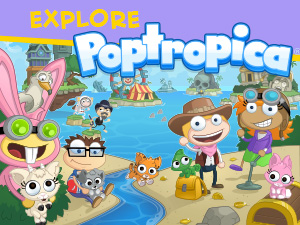 Check out different islands where you can meet heroes and take on villains! Within every island is a whole new civilization waiting to be discovered and they need your help! Explore and connect with amazing characters!
TAKE ON DARING QUESTS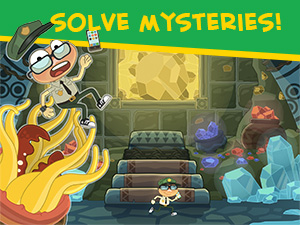 Unravel the mysteries that lie deep in caves, factories, volcanoes, and more. Conquer quests, riddles, puzzles, in a race to beat the clock – are you up for the challenge?
DECORATE YOUR OWN CLUBHOUSE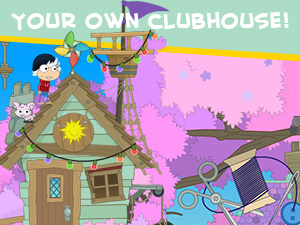 Your very own club house is the perfect place to express your style and hang out with friends! There's lots of options to choose from and new items are released regularly!
PLAY ON-THE-GO
Gotta have Poptropica all the time? Play on the go – Poptropica is available on mobile devices! It's free to play!
ENDLESS AVATAR CUSTOMIZATION
Show your true style in Poptropica with endless customization options! Visit the shop to get the latest outfits or customize off other players to get the latest looks!