/ Vanuatu
/ History
Vanuatu History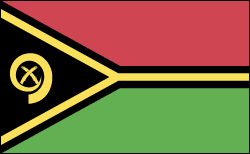 Index
History
Prime Minister's Leadership Challenged in Court
Serge Vohor was elected prime minister in the summer of 2004. His tenure was brief; he was ousted in a vote of no confidence by Parliament in November after a controversial attempt to establish diplomatic relations with Taiwan. He was succeeded by Ham Lini. In elections in September 2008, the Vanuaaku Pati, led by Edward Natapei, won the most seats in Parliament. Natapei formed a coalition government and became prime minister. In November 2009, the Speaker of the House stripped Natapei of his seat in Parliament and thus disqualified him to serve as prime minister after Natapei did not show up for three consecutive meetings of Parliament and failed to submit paperwork explaining his absences. However, Vanuatu's chief justice ruled that the move was unconstitutional, and Natapei then survived a no confidence vote and remained in office.
Natapei suffered another test of his leadership when he was ousted in a no-confidence vote in 2010. Sato Kilman, the deputy prime minister, assumed the position. Natapei brought the case to the Supreme Court, which ruled on June 16, 2011, that the election of Sato Kilman was unconstitutional and installed Natapei as acting prime minister.
During Natapei's brief time as prime minister, he cancelled diplomatic recognition of Abkhazia, an order that Kilman had issued during his short period in charge. Then on June 26, 2011, Natapei's interim as prime minister ended. Parliament elected Sato Kilman as prime minister.
---