/ Year in Review, 2008
Year in Review, 2008
Updated February 21, 2017 |
Factmonster Staff


2008 news of the world from Afghanistan to Zimbabwe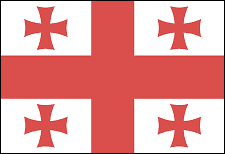 Related Links

Conditions Deteriorate in Afghanistan | India Rocked By a Wave of Terrorist Attacks | Iraq on the Path Toward Effective Leadership | Hopes Are Dashed for Peace Between Israelis and Palestinians Under the Bush Administration | Kosovo Declares Independence | North Korea Continues Roller Coaster Diplomacy | Changing of the Guard in Pakistan | Putin Retains Power | Turmoil Within South Africa's Ruling Party | Elections Fail to Bring Change or Hope to Zimbabwe
Russian-Georgian Conflict
In August 2008, fighting between Georgia and its two breakaway regions, South Ossetia and Abkhazia, broke out. Russia sent hundreds of troops to support the enclaves, and also launched airstrikes and occupied the Georgian cities of Tbilisi and Gori. Observers speculated that Russia's aggressive tactics marked an attempt to gain control of Georgia's oil and gas export routes.
At the end of August, after a cease-fire agreement between Russia and Georgia was signed, Russian president Dmitri Medvedev severed diplomatic ties with Georgia, officially recognized South Ossetia and Abkhazia as independent regions, and pledged military assistance from Russia, heightening tensions between Russia and the West.
Both Russia and Georgia have painted each other as the aggressor responsible for the war—Georgia said it launched an attack in South Ossetia because a Russian invasion was under way, and Russia claimed it sent troops to the breakaway region to protect civilians from Georgia's offensive attack. In November 2008, Erosi Kitsmarishvili, a former Georgian diplomat to Moscow, testified that the Georgian government was responsible for starting the conflict with Russia. Kitsmarishvili stated that Georgian officials told him in April that they planned to start a war in the breakaway regions and were supported by the U.S. government.
For more information about Russia and Georgia: