Denmark News & Current Events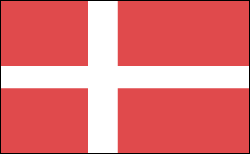 Index
News and Current Events
Denmark Closes Its Doors to Refugees
In 2001, the dominant Social-Democrat Party lost to Anders Fogh Rasmussen of the center-right Liberal Party, which formed a coalition with the Conservative Party. Prime Minister Fogh Rasmussen, author of From Socialist to Minimalist State, is a strong proponent of privatization, deregulation, and limited government. Immigration to Denmark fell dramatically in 2002, after Fogh Rasmussen instituted Europe's most restrictive laws for asylum seekers. Because of Denmark's social welfare benefits, the country had become a much-sought-after haven for refugees. In Feb. 2005, Fogh Rasmussen won a second term as prime minister.
In Feb. 2006, the publication of political cartoons in the Danish newspaper Jyllands-Posten depicting the Islamic prophet Muhammad set off a series of outraged demonstrations and riots in a number of Muslim countries. At least a dozen died in the protests.
Fogh Rasmussen was narrowly elected to a third term in early elections in Nov. 2007. Rasmussen's close win forced him to broaden his coalition government to include the recently formed pro-immigration party, New Alliance.
First Female Prime Minister Elected
In Sept. 2011, Social Democrat leader Helle Thorning-Schmidt won a narrow majority in parliament to become Denmark's first female prime minister. Thorning-Schmidt's campaign platform combined tax raises, increased public spending, and a promise to roll back tough immigration laws. In parliament, the center-left won 89 seats in Denmark's 179-seat parliament over 86 for the center-right parties. Turnout was high at 87.7%. The prime minister's new government included Villy Søvndal as foreign minister, Nick Hækkerup as defense minister, Margrethe Vestager as interior minister, and Bjarne Corydon as finance minister.
Worst Terrorist Attack in Thirty Years
In Feb. 2015, two separate terrorist attacks killed two people. In the first attack, on Feb. 14, a gunman fired into a cafe where Swedish cartoonist Lars Vilks was speaking. Vilks, who is on a list of Al-Qaeda targets for his Prophet Muhammad caricature, was unharmed in the attack. However, one man was killed, and three police officers were wounded. The gunman escaped, setting off a manhunt by police.
The following morning, another attack happened outside a synagogue. One man was killed, and two officers were wounded. The gunman escaped and police continued the manhunt. Later in the day, police shot and killed the suspect during a shootout.
Details emerged about the gunman, Omar Abdel Hamid El-Hussein, in the days after the attacks. He was released from jail two weeks before the incidents. He had been in prison for attacking a train passenger with a knife. Details suggested that El-Hussein may have been radicalized while in jail. The two shootings were the worst terrorist attack in Denmark since the 1985 bombings of the Great Synagogue and the Northwest Orient airlines office in Copenhagen, which killed one person and injured twenty-six others.
In June 2015 parliamentary elections, Denmark's center-right opposition took control after a strong showing from an anti-immigration party that wants to limit the influence of the European Union on the country. Former Prime Minister Lars Loekke Rasmussen pulled together an opposition bloc to get the 90 seats needed for the majority in parliament. Rasmussen would succeed Helle Thorning-Schmidt as prime minister. He previously served in the position from April 2009 through Oct. 2011.
See also Danish dependencies.
See also Encyclopedia: Denmark .
U.S. State Dept. Country Notes: Denmark
Statistics Denmark http://www.dst.dk/HomeUK.aspx .
---