Portugal News & Current Events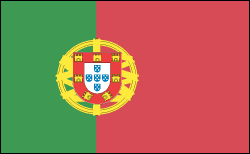 Index
News and Current Events
A Free Market and Stable Economy
Portugal was admitted to the European Economic Community (now European Union) on Jan. 1, 1986, and on Feb. 16, Mario Soares became the country's first civilian president in 60 years. Aníbal Cavaço Silva, an advocate of free-market economics and the Social Democratic candidate, had been elected as prime minister in 1985, signaling a more politically stable era. General elections in Oct. 1995 went to the Socialist Party, which fell just short of an absolute majority in the assembly. Lisbon mayor Jorge Sampaio, a Socialist, won the race for president in Jan. 1996. Portugal's Socialist government continued to take advantage of rosy economic conditions in 1997, and in 1999, Portugal became a founding member of the European Economic and Monetary Union (EMU).
Portugal gave up its last colony, Macao , on Dec. 20, 1999, turning the small Asian seaport over to China.
In 2002, center-right Social Democrat leader José Manuel Durão Barroso became prime minister. In the summer of 2003, more than a thousand people died during an unprecedented heat wave that caused fires to ravage Portugal's forests. Prime Minister Barroso resigned in July 2004 to become president of the European Commission. Pedro Santana Lopes, the new leader of the Social Democrats, succeeded him as prime minister. In Feb. 2005 elections, the Socialist Party won 45% of the vote, and José Sócrates became prime minister.
Prime Minister Sócrates Resigns Over Handling of Financial Crisis
Running a minority government proved to be a painstaking process, as Sócrates was forced to negotiate legislation on a micro level. Sócrates' situation was complicated by the international financial crisis the peaked in Europe in 2010 and hit Portugal particularly hard. Mired in debt, high unemployment, and an enormous budget deficit, the government was forced to implement austerity measures, including tax hikes and spending cuts. When those measures failed to shore up the economy, two additional rounds of tax hikes and spending cuts were implemented. They were not popular with either the people or businesses. In March 2011, opposition parties in Parliament thwarted Sócrates' proposal for a fourth round of deficit-reduction steps, and Sócrates resigned. Sócrates headed the caretaker government, and requested a bailout from the European Union. Portugal received a $116 billion aid package in May. Under the agreement, Portugal agreed to reduce its deficit to 3% of gross domestic product by 2013. Portugal is the third European country, behind Ireland and Greece, to receive a bailout.
June 2011 witnessed the victory of the Social Democrat's Pedro Passos Coelho over the Socialist Party and incumbent prime minister Sócrates. Prime Minister Coelho's first order of business: the implementation of the 78 billion euro ($115 billion) bailout agreed on by the previous government, the EU, and the IMF.
In Sept. 2012, the lenders agreed to relax the terms of Portugal's bailout by reducing the 2013 budget deficit target to 4.5% from 3% of GDP. Still, the country struggled to come up with an acceptable budget program that would get the job done without alienating the Portuguese.
Just before a planned review of the Portuguese bailout in July 2013 by the EU, the IMF, and creditors, the Portuguese finance minister, Vítor Gaspar, resigned, followed by the foreign minister and head of the People's Party, Paulo Portas. Treasury Secretary Maria Luis de Albuquerque was named as the new finance minister. Portugal recently began its third year of recession and high unemployment.
In January 2016 presidential elections, Marcelo Rebelo de Sousa won 52% of the vote, with his closest rival, independent leftist Antonio Sampaio da Novoa, far behind, with 23% of the vote. A TV pundit and law professor, Rebelo de Sousa was the overwhelming favorite in the election. During his victory speech, Rebelo de Sousa said, "I want to restore national unity - our country is emerging from a deep economic and social crisis." He also promised to "be a free and independent president." He would assume office on March 9.
See also Encyclopedia: Portugal .
U.S. State Dept. Country Notes: Portugal
National Institute of Statistics www.ine.pt
---