Sudan History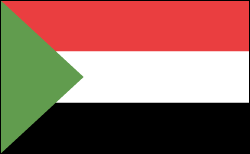 Index
History
A Brief Respite From Civil War
Since 1999 international attention has been focused on evidence that slavery is widespread throughout Sudan. Arab raiders from the north of the country have enslaved thousands of southerners, who are black. The Dinka people have been the hardest-hit. Some sources point out that the raids intensified in the 1980s along with the civil war between north and south.
Ever since Lt. Gen. Omar Bashir's military coup in 1989, the de facto ruler of Sudan had been Hassan el-Turabi, a cleric and political leader who is a major figure in the pan-Arabic Islamic fundamentalist resurgence. In 1999, however, Bashir ousted Turabi and placed him under house arrest. (He was freed in Oct. 2003.) Since then Bashir has made overtures to the West, and in Sept. 2001, the UN lifted its six-year-old sanctions. The U.S., however, still officially considers Sudan a terrorist state.
A cease-fire was declared between the Sudanese government and the Sudan People's Liberation Army (SPLA) in July 2002. During peace talks, which continued through 2003, the government agreed to a power-sharing government for six years, to be followed by a referendum on self-determination for the south. Fighting on both sides continued throughout the peace negotiations.
---