/ U.S.
Midwestern B&Bs
Updated February 21, 2017 |
Factmonster Staff

Check out these B&Bs in Illinois, Indiana, Missouri, and Michigan
---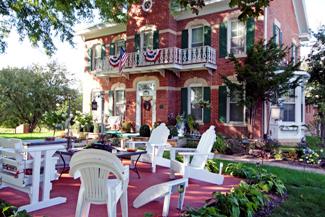 Cloran Mansion Bed & Breakfast
Galena, Ill.
Whether travelers want to relax by a lake, go fishing, ski, or golf, there's no better setting than the easygoing Midwest. From the Great Lakes to the Lake of the Ozarks, there's a variety of B&Bs throughout the region. Residents in cities like Chicago, Detroit, St. Louis, and Indianapolis don't have to travel far to get away from it all.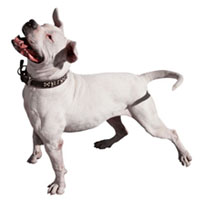 = pet friendly
Cloran Mansion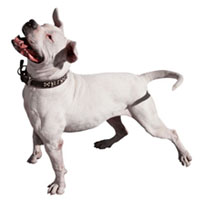 Galena, Ill.
Fifteen miles from Dubuque, Iowa, Galena is the former residence of Ulysses S. Grant and continues to be a popular tourist destination known for its history and architecture, in addition to its ski and golf resorts. The Cloran Mansion offers a country-style breakfast, which includes eggs to order and the
option of pancakes, French toast, or the house specialty, mini pancake puffs.
Private rooms include fireplaces and whirlpool tubs. Other amenities are soft robes,
candies, candles, and a DVD library of over 500 titles. The owners at Cloran Mansion
believe it's the little extras that make guests feel at home (or, if preferred, far away
from home!). Don't miss: fresh-baked cookies to welcome guests and calming
sea salts in the whirlpool bath.
Minimum stay on weekends is two nights. Children are welcome in certain suites.
Huron House B&B is a couple's getaway. It is located on Lake Huron beach, between Oscoda and Tawas. Couples can enjoy views of the lake, a spacious room, a two person whirlpool tub, and a private deck. A private outdoor hot tub gives couples the option of relaxing while watching the moonrise. Breakfast is served to the room for added privacy. From the romantic views to all the amenities, this B&B is fitting for every occasion: honeymoons, anniversaries, or that much needed quiet weekend away.
Two-night minimum is required on weekends. This B&B is not suitable for small children.
Bass & Baskets gets its name from the owners interest in bass fishing and collecting Longaberger baskets. Each room has a deck which overlooks the Lake of the Ozarks. Gas fireplaces with remotes and jacuzzi tubs are in every room. There is a dock for swimming and fishing in an area that many consider Missouri's best for angling. Nearby there are miles of hiking and biking trails and some of the finest golf courses in the state. Guests don't need to worry about lunch after enjoying the large, award-winning breakfast, which features such decadent dishes as chocolate banana tacos, potato casserole, raspberry custard-filled puff pastry, and baked strawberry French toast. If that's not enough, fresh cookies and a refrigerator full of sodas and water are always available. Don't miss: the deer, turkey, eagles, ducks, geese and more that roam freely near the B&B.
Some two-night minimums may apply based on time of year. This inn is not suitable for small children.