/ Superdelegates
Superdelegates
Updated February 21, 2017 |
Factmonster Staff

by Liz Olson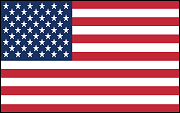 Related Links
In some presidential elections, superdelegates can play a major role in determining the Democratic nominee. Unlike delegates, superdelegates are not bound to represent the popular vote of a region at the Democratic National Convention; they are free to support any candidate for the nomination. The Republican Party does not have superdelegates.
Superdelegates are not selected on the basis of party primaries and caucuses in each state. Instead, superdelegate standing is based on the status of current or former officeholders and party officials, including all Democratic members of Congress. Superdelegate is a term that arose in the 1970s.
In order for a candidate to win the party nomination for president, he or she must gain the majority of delegate votes. The purpose of superdelegates is for high-ranking Democrats to maintain some control over the nominating process. Superdelegates make up one-fifth of the delegates at the Democratic National Convention. So, 747 of the 5,083 delegates attending the 2016 Democratic National Convention can choose whichever candidate they prefer.
Out of 2,470 total delegates at the Republican National Convention in 2016, 437 are unpledged delegates, who play the same role as superdelegates. Of the 437, 168 are members of the Republican National Committee.