/ United States
United States
Facts & Figures
President: Joseph Biden (2021) [Source]

Vice President: Kamala Harris (2021) [Source]

Land area: 3,531,905 sq mi (9,147,593 sq km); total area: 3,796,742 sq mi (9,833,517 sq km)

Population (2022 est.): 337,341,954 (growth rate: 0.69%); birth rate: 12.28/1000; infant mortality rate: 5.17/1000; life expectancy: 80.59

Capital (2022 est.): Washington, DC, 5.434 million

Largest cities (2022 est.): New York-Newakr, 18.867 million; Los Angeles-Long Beach-Santa Ana, 12.488 million; Chicago, 8.901 million; Houston, 6.603 million; Dallas-Fort Worth, 6.488 million

Monetary unit: dollar

National name: The United States of America

Languages: English only 78.2%, Spanish 13.4%, Chinese 1.1%, other 7.3% (2017)

Ethnicity/race (2020): White 61.6%, Black or African American 12.4%, Asian 6%, Amerindian and Alaska native 1.1%, Native Hawaiian and Other Pacific Islander 0.2%, other 8.4%, two or more races 10.2%

Religions: Protestant 46.5%, Roman Catholic 20.8%, Jewish 1.9%, Church of Jesus Christ 1.6%, other Christian 0.9%, Muslim 0.9%, Jehovah's Witness 0.8%, Buddhist 0.7%, Hindu 0.7%, other 1.8%, unaffiliated 22.8%, don't know/refused 0.6% (2014 est.)

Literacy rate: 99% (2003 est.)

Economic summary: GDP/PPP (2020 est.): $19,846,720,000,000; per capita $60,200. Real growth rate: 2.16%. Inflation: 1.8%. Unemployment: 3.89%. Arable land: 16.8%. Agriculture: wheat, corn, other grains, fruits, vegetables, cotton; beef, pork, poultry, dairy products; fish; forest products. Labor force: 146.128 million (2020 est., includes unemployed); agriculture: 0.7%, industry: 20.3%, services: 37.3%, industry and services: 24.2%, manufacturing: 17.6%, farming, forestry, and fishing: 0.7%, manufacturing, extraction, transportation, and crafts: 20.3%, managerial, professional, and technical: 37.3%, sales and office: 24.2%, other services: 17.6% (2009). Natural resources: coal, copper, lead, molybdenum, phosphates, uranium, bauxite, gold, iron, mercury, nickel, potash, silver, tungsten, zinc, petroleum, natural gas, timber. Exports: $2,127,250,000,000 (2020 est.): agricultural products (soybeans, fruit, corn), industrial supplies (organic chemicals), capital goods (transistors, aircraft, motor vehicle parts, computers, telecommunications equipment), consumer goods (automobiles, medicines) (2020). Export Partners: Canada 17%, Mexico 16%, China 7%, Japan 5% (2019) Imports: $2,808,960,000,000 (2020 est.): agricultural products, industrial supplies (crude oil), capital goods (computers, telecommunications equipment, motor vehicle parts, office machines, electric power machinery), consumer goods (automobiles, clothing, medicines, furniture, toys) (2020). Import Partners: China 18%, Mexico 15%, Canada 13%, Japan 6%, Germany 5% (2019)

Communications: Telephones: main lines in use: 101.526 million (2020); mobile cellular: 442.457 million (2020). Radio broadcast stations: AM about 5,000, FM about 10,000, shortwave 18, National Public Radio (NPR) about 900 (2018). Radios: 575 million (2008). Television broadcast stations: more than 1,500 (including nearly 1,000 stations affiliated with the five major networks—NBC, ABC, CBS, FOX, and PBS; in addition, there are about 9,000 cable TV systems) (2020). Televisions: 498 million (2008). Internet Service Providers (ISPs): 121.176 million (2020 est.). Internet users: 301,665,983 (2020).

Transportation: Railways: total: 293,564.2 km (2014). Highways: total: 6,586,610 km; paved: 4,304,715 km (2012) (includes 76,334 km of expressways); unpaved: 2,281,895 km (2012). Waterways: 41,009 km of navigable inland channels, exclusive of the Great Lakes (2012). Ports and harbors: Anchorage, Baltimore, Boston, Charleston, Chicago, Duluth, Hampton Roads, Honolulu, Houston, Jacksonville, Los Angeles, New Orleans, New York, Philadelphia, Port Canaveral, Portland (Oregon), Prudhoe Bay, San Francisco, Savannah, Seattle, Tampa, Toledo. Airports: 13,513 (2020).

International disputes: the US has intensified domestic security measures and is collaborating closely with its neighbors, Canada and Mexico, to monitor and control legal and illegal personnel, transport, and commodities across the international borders; abundant rainfall in recent years along much of the Mexico-US border region has ameliorated periodically strained water-sharing arrangements; 1990 Maritime Boundary Agreement in the Bering Sea still awaits Russian Duma ratification; Canada and the United States dispute how to divide the Beaufort Sea and the status of the Northwest Passage but continue to work cooperatively to survey the Arctic continental shelf; The Bahamas and US have not been able to agree on a maritime boundary; US Naval Base at Guantanamo Bay is leased from Cuba and only mutual agreement or US abandonment of the area can terminate the lease; Haiti claims US-administered Navassa Island; US has made no territorial claim in Antarctica (but has reserved the right to do so) and does not recognize the claims of any other states; Marshall Islands claims Wake Island; Tokelau included American Samoa's Swains Island among the islands listed in its 2006 draft constitution.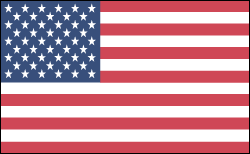 Index
---