/ Jamaica
/ News and current events
Jamaica News & Current Events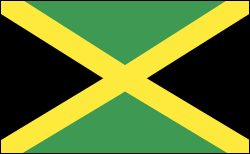 Index
News and Current Events
Three Prime Ministers in One Year
In September 2011, Prime Minister Bruce Golding resigned. Golding's political standing never recovered after his handling of the Christopher Coke case. For nine months, Golding resisted a request from the United States to hand over Coke. His resignation was seen as an effort to help the Jamaica Labour Party, his party, in the upcoming general election.
Golding was replaced by Andrew Holness. However, Holness was only Prime Minister for ten weeks. Holness called for the 2012 general election to be held on December 29, 2011. He lost the election to Portia Simpson Miller. Having already served one term as Prime Minister, Simpson Miller won in a landslide victory. Her party, the People's National Party, took 42 out of 63 seats. Simpson Miller's previous term was from March 2006 to September 2007.
See also Encyclopedia: Jamaica .
U.S. State Dept. Country Notes: Jamaica
Statistical Institute of Jamaica www.statinja.com/ .
---