/ North and south on the brink of war
Sudan | North and South on the Brink of War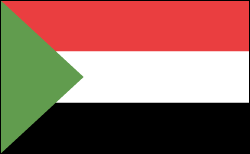 Index
North and South on the Brink of War
North and South on the Brink of War
Instability and conflict with Sudan over oil plagued South Sudan since independence. Sudan launched air attacks into South Sudan, the north accused the south of arming militants in the north, and both accused each other of inciting a border war. Tension between the two nations peaked in early 2012 as the economies in both countries continued to shrink and a food crisis intensified in the south, emphasizing the need for oil revenues. As a full-scale war loomed, the two sides negotiated a non-aggression agreement under pressure from the African Union, the U.S., and China. Within days, however, South Sudan accused the north of violating the agreement.
The countries teetered on the brink of border war in April 2012. South Sudan took over disputed oil fields in Heglig, a move the African Union and the UN called illegal. Both sides traded ground and aerial attacks, and Sudan's president Omar al-Bashir said he would not negotiate with South Sudan because it only responds to "the gun and bullets." The South withdrew from the contested region, but the aggression continued, prompting the African Union to give the two sides three months to resolve the issues over oil and the disputed border.
Under significant pressure from the African Union, United Nations, and U.S. Secretary of State Hillary Clinton, Sudan and South Sudan reached an oil deal on Aug. 4, 2012. South Sudan, where the oil reserves are located, has agreed to compensate Sudan for the use of its oil pipeline in the form of both an amortized lump sum as well as a per-barrel payment. Financial details were not released.
---