/ World
/ War
Infoplease's Recommended Reading List on the Israel-Palestinian Conflict
Updated February 21, 2017 |
Factmonster Staff

Check out these different perspectives on the conflict, from a graphic novel to a collection of essays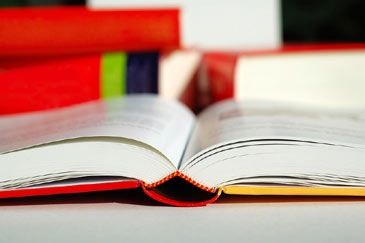 "

Related Links
The Israeli-Palestinian conflict has been a flashpoint for years. Therefore, it's no surprise that the conflict has been the subject of a number of books from a variety of authors and view points. Infoplease.com suggests these following books for their unique, thoughtful, and thorough treatment of the conflict.
How to Understand Israel in 60 Days or Less
by Sarah Glidden (2010)
Sarah Glidden's graphic novel is an autobiographical account of her struggle to come to terms with the Israeli-Palestinian conflict on her Birthright tour. Birthright tours, also known as Taglit-Birthright Israel, are free 10-day trips to Israel where participants explore their Jewish history and culture. In this honest account, Glidden shares her doubts and questions about experiences she encounters while traveling through Israel for the first time. She questions the information she's given on the tour, even her own beliefs and identity. Glidden uses watercolors to perfectly capture the region's mood and scenic beauty. The 206-page graphic novel is an informative and moving read for anyone who is already familiar with the conflict or for someone who knows little about it.
The Lemon Tree: An Arab, a Jew, and the Heart of the Middle East
by Sandy Tolan (2006)
This true story of the remarkable relationship between two families, one Arab and one Jewish, begins in 1967, not long after the Six-Day War. Three young Arab men travel to the town of Ramle, in Jewish Israel, to see their childhood homes. One cousin's home has been converted into a school and another cousin has a door slammed in his face, but the third cousin, Bashir Al-Khairi, is greeted by Dalia, a young woman, who invites them all inside. The rest of the book explores the relationship between two families that began on that day and asts four decades.
A History of the Israeli-Palestinian Conflict
by Mark Tessler (1994)
Providing an in-depth study of the conflict's origins, this book looks at the Israelis and Palestinians as equals with legitimate rights and grievances. The book argues that those rights cannot be understood if seen only from the perspective of the present-day struggle. The author does not believe that the region's violent past must determine the future, but that its past needs to be studied in order to understand the current situation and how the conflict can be resolved.
Jerusalem 1913
by Amy Dockser Marcus (2008)
In this book, veteran Middle East correspondent and Pulitzer Prize-winning journalist Amy Dockser Marcus searches for the origins of the Arab-Israeli conflict and focuses on the year 1913 as a turning point. That year leaders at the Zionist Congress lobbied for domination of Palestine, while Arabs and Jews were negotiating a possible peace. Marcus spotlights three men of that time: Albert Antebi, a non-Zionist Syrian Jew who pushed for Jewish economic solidarity and strong Muslim relationships; Arthur Ruppin, a Zionist who helped establish Jewish settlements; and Ruhi Khalidi, a prominent Muslim who opposed land purchases and Jewish immigration. Through her detailed research and fleshing out the views of these three men, Marcus brings 1913 Jerusalem to life.
Wrestling with Zion: Progressive Jewish-American Responses to the Israeli-Palestinian Conflict
Tony Kushner and Alisa Solomon, editors (2003)
This collection of essays aims to show the diversity of opinions on the current situation and prospects for peace in the Middle East. The contributors share the point of view that the media's coverage implies that there is only one Jewish opinion of the conflict. These writers strive to show the community's range of thoughts and opinions on the subject. Compiled by respected writers Tony Kushner (Angels in America) and Alisa Solomon, contributors include Martin Buber, Ellen Willis, Susan Sontag and Arthur Waskow.