Country Corruption
Updated February 21, 2017 |
Factmonster Staff

Nothing is Rotten in the State of Denmark
Corruption survey labels Scandinavian country the world's least corrupt
---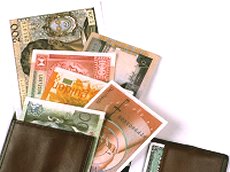 Denmark received a perfect rating on the corruption scale; Cameroon fared poorly.
This article was posted on December 8, 1999.
See the most up-to-date corruption index.

THE SAME, HOWEVER, CANNOT BE SAID for Cameroon, which has been rated the most corrupt country in the world for the second year in a row, according to the annual survey by Transparency International, a Berlin-based organization.
The International Report Card
THE CORRUPTION PERCEPTIONS INDEX (CPI) RATES a country's propensity to accept bribes according to the perceptions of business people, risk analysts, and the general public. Because of the absence of reliable data, only 99 of the countries of the world—a little more than half—are included in the survey. The scores range from 10 (squeaky clean) to zero (highly corrupt). More than two-thirds of the countries surveyed scored less than 5.5, which is the number Transparency International considers the borderline figure distinguishing countries that do and do not have a serious corruption problem.
The Crystal Clear...
IN DESCENDING ORDER AFTER DENMARK—which is the only country in the world to receive a perfect score of 10—the least corrupt countries are Finland, Sweden, and New Zealand (three-way tie); Canada and Iceland (tie); Singapore; the Netherlands; Norway and Switzerland (tie).
...And the Murky Depths
STARTING FROM THE VERY BOTTOM of the corruption scale with Cameroon (which rated a disgraceful 1.5) and ascending upward were Nigeria, Indonesia, and Azerbaijan (three-way tie), Uzbekistan and Honduras (tie); Tanzania; and Yugoslavia, Paraguay, and Kenya (three-way tie).
Targeting the Greasy Palms...
SOME CRITICS OF THE CPI have pointed out that the list unfairly targets poor countries, who are more susceptible to graft because of their dire economic situations. As a result, Transparency has introduced the Bribe Payers Index (BPI), which concentrates not on the countries that accept bribes, but on those well-off, industrialized countries that offer the bribes.
...And the Palm Greasers
THE BPI RANKS THE 19 LEADING exporting countries from least to most likely to offer bribes. At the top of the list—those least likely to engage in bribery—are Sweden, Australia, and Canada. At the very bottom of the list is China, leading the group of bribers, followed by South Korea, Taiwan, Italy, and Malaysia.
Kudos for Canada
THINK OF CANADA AS JUST a chillier U.S.A.? According to the Transparency indexes, there is a distinct difference between the two countries in terms of corruption. Canada, with a score of 9.2, ranks 5th from the top of the Corruptions Perception Index, while the U.S. (7.5) ranks 18th. Whereas Canada tied with Australia for 2nd place on the Bribe Payers Index , the United States was down in 9th place, tied with Germany.