Islam's Growing Influence
Updated February 21, 2017 |
Factmonster Staff

Islam in America
Muslims move to the mainstream
---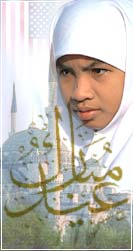 Mosques Dot the Country
Many People Confuse Terms
Diverse Origins
The American Muslim Council (AMC) in Washington, DC states that American Muslims have the following origins: Middle Eastern Arabs, 26.2%; South Asian (countries from Iran to Bangladesh), 24.7%; American blacks, 23.8%; non-Arabs from the Middle East (mostly Turkish), 10.3%; East Asia (Indonesia, China, etc.), 6.4%; other, (white American converts, Europeans, sub-Saharan Aricans, 11.6%.
More Muslims Favored Bush
Senator Abraham Defeated
Yet, Republican Spencer Abraham, of Michigan the only Arab American in the U.S. senate, was defeated in the 2000 elections, despite large concentrations of Muslims and of Arabs in Michigan.