/ Croatia
/ history
Croatia History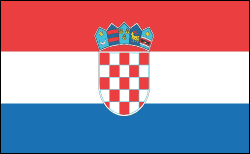 Index
History
UN Security Forces Enter Croatia in an Effort to Keep the Peace
A UN cease-fire was arranged on Jan. 2, 1992. The UN Security Council in February approved sending a 14,000-member peacekeeping force to monitor the agreement and protect the minority Serbs in Croatia. In a 1993 referendum, the Serb-occupied portion of Croatia (Krajina) resoundingly voted for integration with Serbs in Bosnia and Serbia proper. Although the Zagreb government and representatives of Krajina signed a cease-fire in March 1994, further negotiations broke down. In a lightning-quick operation, the Croatian army retook western Slavonia in May 1995. Similarly, in August, the central Croatian region of Krajina, held by Serbs, was returned to Zagreb's control.
Announcing on television in 1999 that ?national issues are more important than democracy,? President Tudjman continued to alienate Croatians with his authoritarian rule, out-of-touch nationalism, and disastrous handling of the war-shattered economy. In Dec. 1999, Tudjman died. Less than a month later, his Croatian Democratic Union (HDZ) Party was defeated by a reformist center-left coalition headed by Ivica Racan. But in Nov. 2003 elections, a right-wing coalition led by the nationalist HDZ once again assumed power. The new prime minister, Ivo Sanader, claims that his party is now far less nationalistic and far more moderate than its earlier incarnation under Tudjman. In 2003, Croatia formally submitted its application to join the EU. First elected in 2000, President Stjepan Mesic was reelected in Jan. 2005.
In April 2008, NATO invited Croatia to join the alliance at a summit in Bucharest. Final status is expected in January 2009.
Croatia officially joined NATO in April 2009. In June 2009, the European Union canceled talks about membership with Croatia due to outstanding unresolved issues with the Slovenian border.
Prime Minister Ivo Sanader unexpectedly resigned from politics in July 2009. Parliament approved Jadranka Kosor as the new prime minister the same month. She is the country's first woman prime minister. Ivo Josipovic of the opposition Social Democrats was elected president in January 2010. In parliamentary elections in December 2011, a four-party center-left coalition defeated the conservative Croatian Democratic Union (HDZ), taking 81 out of 151 seats. The Social Democratic Party won 61 seats, and its leader Zoran Milanovic became prime minister.
---