/ Croatia
/ news and current events
Croatia News & Current Events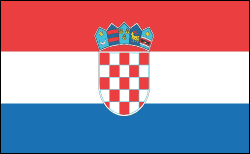 Index
News and Current Events
Croatia Votes to Join European Union
In a Jan. 2012 referendum, voters supported joining the European Union (EU) by a two-to-one margin. despite a major debt crisis that has affected many EU members, 66% voted in favor of the membership . A majority of Croatian Parliament members and leading politicians supported the referendum as well. After the vote, President Ivo Josipovic said, "This is a big day for Croatia and 2013 will be a turning point in our history." The current plan is for Croatia to become a part of the EU on July 1, 2013. The country will be expected to adopt the euro at that time.
Pending EU membership has prompted Croatia to clean house; Ivo Sanader, a former prime minister of Croatia, was sentenced to ten years in prison for corruption, and Croatian war heroes have been sent to the Yugoslav war-crimes tribunal in The Hague.
Croatia Elects First Female President
On Feb. 19, 2015, Kolinda Grabar-Kitarovi? took office as the fourth president of Croatia, becoming the country's first female president. Previously, she served as minister of foreign affairs and as Croatia's ambassador to the United States. She was the first woman to serve as NATO's assistant secretary general for public diplomacy from 2011 to 2014.
In the 2014-15 presidential election, Grabar-Kitarovi? was the candidate of the conservative Croatian Democratic Union party. In the first round of elections held in Dec. 2014, Grabar-Kitarovi? came in second out of four candidates. She received 37.2% of the vote. Incumbent Ivo Josipovi? came in just ahead with 38.5%. Since neither received more than 50%, a run-off was held two weeks later. On Jan. 11, 2015, Grabar-Kitarovi? won, taking 50.7% of the vote.
See also Encyclopedia: Croatia .
U.S. State Dept. Country Notes: Croatia
Central Bureau of Statistics www.dzs.hr/ .
---